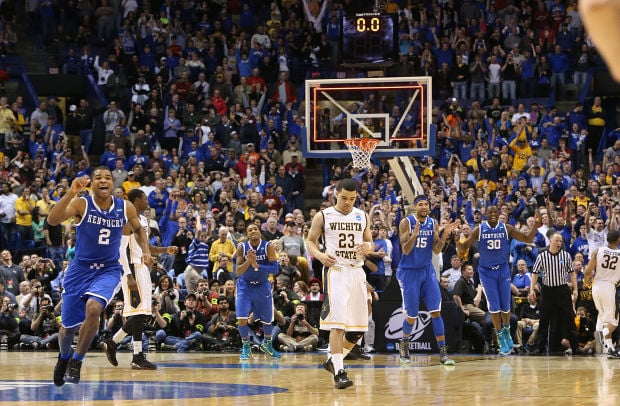 Wichita State finally lost their first game of the year, as most expected.  There have been some voices who feel vindicated because WSU didn't survive the first weekend. I'll politely say that those folks are idiots who want to feel smart because this plucky mid-major didn't deserve the attention they got.
So Wichita State didn't play a tough schedule. Do folks realize how hard it is for teams to win every single game? Only two teams in my lifetime have gone perfect through the regular season (1991 UNLV, 2004 St Joseph's before the conference tournament).
2008 Memphis - maybe the best team I've witnessed since 1999 Duke - lost one game prior to the national title game. 2012 Kentucky lost one before they lost again in the SEC title game. I don't care who you are, to win every game is not easy regardless of schedule. One bad game and that's a wrap.
I compare it to watching the No. 1 high school team in California this weekend. Mater Dei is 34-0 and heading to their fourth straight state final appearance. They've played through a tough nonleague schedule, a league that included a fellow state finalist in St. John Bosco and one of the toughest playoff roads in the nation.