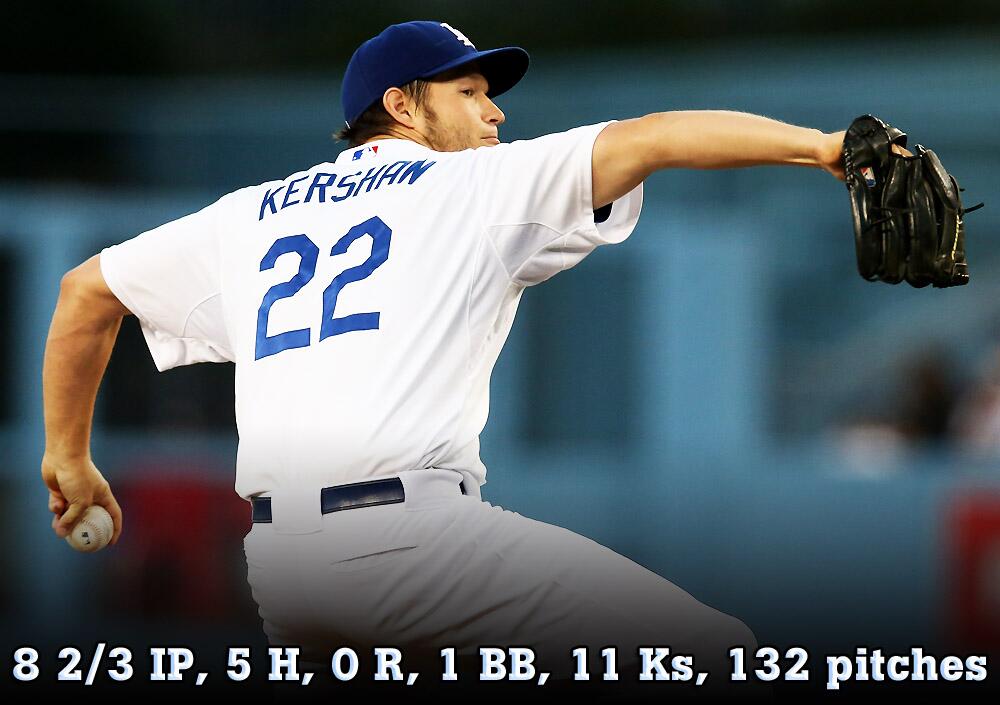 Nothing like coming home back to Cali and seeing Clayton Kershaw do this to the Washington Nationals. The same day I find out that Zach Greinke will be back ahead of schedule to pitch tomorrow, the best pitcher in the National League goes lights out to boost the team's momentum.
The Young Prince (4-2) had 6 strikeouts in a row at one point and even scored a run on Andre Ethier's double after being hit by a pitch. As I said after his Opening Day shutout, the only pitcher better than Kershaw is Justin Verlander.
Oh, and he's now your major league leader in ERA (1.40). This is the best he's pitched to start the season and as Jon Weisman points out,
it could be scarier in the second half
when he's usually lights out.
After going 0-for-8 to start May, the Dodgers have won 3 of 4 and at least for one night, they've postponed me writing about how this season has been a disappointment. And props to Don Mattingly going to Kenley Jansen to finish the game instead of Brandon League, who's been inconsistent lately.